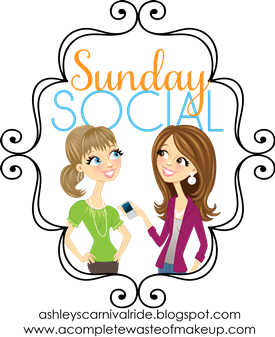 Favorite TV show of the past?
I grew up on
Friends
. From about 5th grade on. And
The Office
will always have a place in my heart. There will never be another. Seasons 2 and 3 will go down in history as absolute classics. What they're coming up with now? Not so much.
Favorite TV show currently?
Are you serious? Um,
True Blood
. (Is this really a question?)
Which reality TV show would you never do?
All of them. I don't watch reality t.v. Nothing against people who do, I just prefer to get lost in fantasy land. (See above answer.)
Which reality TV show would you love to do?
Unless someone was just going to hand me money for absolutely nothing, then none of them.
TV personality/character you feel is most like you?
As a teenager, amongst fellow
Friends
fans, it was always, "Are you a Monica, a Rachel, or a Phoebe?"
I was a Monica. However, I can't really think that there is someone I liken myself to these days.
I watch so many t.v. shows with characters I kind of assume to have unflattering personalities. I do like Debra Morgan's (
Dexter
) no-nonsense attitude. And I also love the way she dresses in the recent seasons (love me some plaid shirts!). And clearly, I think Sookie Stackhouse and Jessica Hamby are flat-out awesome. But I don't think I'm
like
them.
TV character you'd want to date?
I'm married. I'm not allowed to date.
However, I think all us
Office
fans wanted ourselves a "Jim" at one point.
(No, I may love True Blood, but I do not want to date a vampire or a werewolf. However, Alcide-ish they may be...)
And now Sunday Funnies with Kara at All in a Row(e)...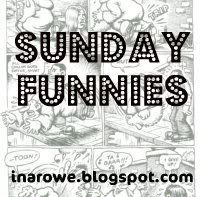 I feel so self-conscious taking pictures of food in restaurants. I mean, I'll "model" food on my windowsill all the day long to get a good picture. Just not in front of people.
This is not about political affiliation, but about a clearly broken system. I mean, darn! If I woulda known I coulda had me an iPhone without a job...
Super glad my husband puts his life on the line so we can help pay the way for people who couldn't be bothered to start/finish an education or even look for a job.
If you watch the video, you'll see that we really do talk about zombies. It's a concern of mine.
Finally...
Good and original KStew memes are getting far and few between. I'm gonna have to start making up my own.
I knew I liked you Jasper...
All Pins can be found on my Pinterest page.