Today I'm sharing some of my favorite chocolate desserts on Natalie's blog. Go check 'er out!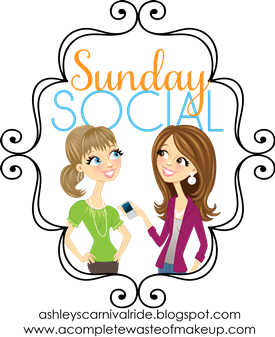 1. Name 4 jobs you've had in your life.
-I worked at a school supplies warehouse during the summers in college. It's where I pined over all the goodies that I would be able to buy once I was finally a teacher. Believe it or not, there's more to teaching than bulletin board sets and stickers.
-Substitute teacher. Worst job ever. Well, it was fun in PA because I liked the teachers I worked with. In Alaska, it was hell on earth (you hear me, Anchorage School District?)
-4th grade teacher for the last 2 1/2 years
2. Name 4 movies you would watch over and over.
I rarely watch movies more than a few times. I watch my t.v. shows over and over.
Dexter, True Blood, Mad Men,
aaaaannnnd
The Walking Dead
. Oh, and we like
Game of Thrones
,
Breaking Bad
and have just recently begun watching
Duck Dynasty
. Also, I'm starting Scott on
Downton Abbey
this weekend. Gotta prepare for January.
Let's be honest. I could talk about t.v. all day.
3. Name 4 places you have lived.
I lived in my parents' house for 23 1/2 years. I lived in Eagle River, Alaska for 17 months. I've lived in Palmer, Alaska for 21 months. Time to move on? Methinks so.
4. Name 4 of your favorite foods.
Doritos (ranch)
Ice Cream (just about any kind)
Pizza (just about any kind)
....(insert other random junk food here)...
5. Name 4 things you always carry with you.
Eh. My phone.
My wedding/engagement ring.
Chapstick.
My car keys. I feel naked and helpless without a vehicle at my disposal.
6. Name 4 places you have been on vacation.
-Boston/New England/Maine
I wouldn't really call those trips to NYC "vacation", but I've been there 3 or 4 times. That's what people from PA like to do, by the way: Go to NYC for a few days and call it a vacation.
-Can we count Alaska/Western Canada?
I mean, I've been all over this state. It'd be a shame if that fact just floats off into obscurity simply because I don't like it.
funny stuffs.
Did you ever want to tell someone how you feel about them? Like, you detest everything about them and you want them to know it? Like, to the point where you can practically feel it coming out of your mouth word-vomit-style and your fingers are itching to type it onto a FB wall...but you can't.
Yes. Well, to all those people, you can send this:
And isn't this totally how you feel when you have to be civil to people you
hate
don't like?
I spent FAR too much time laughing at this picture.
...and Grumpy Cat.