Dress/belt: Macy's (2011), Sweater: Aerie (2010!), Leggings: Old Navy, Sandals: Target, Bracelet: Bought off the beach in Anguilla
You can tell, by that ecstatic expression, that I was pretty thrilled about Monday.
It was a rainy, drizzly day and I prepared for it by starting out all sullen-like at 7am.
Maybe tomorrow you'll see a smile.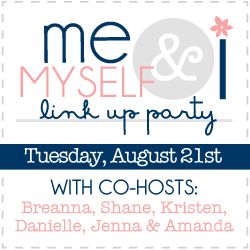 1) What would you attempt to do if you knew you could not fail?
I would definitely go back to school. I would get a Bachelor's in American History. Then, I would get a Masters' in Children's Literature. And then I would teach both. And then I would become Benjamin Gates of National Treasure.
2) If you had only six months left to live, what would you do with the time?
I would travel anywhere and everywhere.
3) If a front page news article was written on you, what would the headline be?
"Army wife loses mind after 3 years in Alaska"
Just kidding. Maybe.
Hopefully, it'd be for doing something amazing for kids. Or maybe for discovering a hidden Native American treasure. Scott and I both made my school's monthly newsletter last spring for this.
4) What is your biggest pet peeve?
Also, I can't stand it when I see a toddler playing with an iPhone.
Someone once said to me, "Oh wait, 'til you have a kid and you just want a moment of peace."
Um no. I don't think so. You can totally hold me to that.
(Coincidentally, it never fails to disappoint my
husband when he sees that I have no games on my phone. That's right. NONE. My future children are in for a boatload of fun.)
5) What is your favorite chick flick movie?
I unabashedly admit to disliking chick flicks. I like unpredictable movies. Usually you can tell exactly how a chick flick will end before you see the end of the preview. And..this is weird too...I don't like movies with happy endings. I like to be shocked (go watch The Reader).
However, there are exceptions to every rule.
I will watch any movie with Mila Kunis. I like Crazy Stupid Love. And I really like Life as We Know It, because I like Katherine Heigl.
----------------------------------------------------------------------------------
Also linking up with Jane for Insta-Tuesday!
Come hell or high water, there will be a tropical vacation this year.
I wanted a beer so badly last Friday. This was as far as I got.
The kids think extra recess is for them. Nope. It's for me.
Muahhaha.
I can hardly wait for the season 7 premiere next month.
Football season in Alaska is kind of nice. I mean, I might not get every game I want to see
(grrr)
, but the games start at 9am, 1pm, and 4pm. Instead of 1pm, 4pm, and 8pm. Oh, and the Superbowl? It starts at 2:30. I appreciate a time zone that allows to go to bed early and watch football while eating cereal in bed.