Dear Lord. July is half over.
(How????)
I go back to school in less than a month.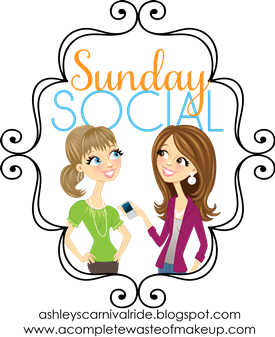 Best trip you've ever been on
I should probably say the Caribbean right after college. Or our 2 1/2 week tour of New England last year. But the best trip I've ever been on was 3 days in Los Angeles (last fall for a wedding). We left Alaska on a Thursday afternoon (I literally raced to the airport after school) and we returned home at 2 am on Monday morning and I was at school by 8:30am.
It was the best because it got me out of Alaska, I got to go somewhere warm, I got to shop(!), and I got an iPhone. And I got to wear shorts. Bam. Doesn't take much to please me.
I wanted to pitch a tent under these trees and just live there.
My hair's looking a little too Mad Men here. Sorry bout that.
Best idea for a girls weekend trip
The trend I notice is that girls' trips revolve around drinking, gambling, wining, etc. I don't do much of that. However, I must say that, growing up, all of the girls in my family spent a weekend outlet shopping every year. That was always fun. Mass consumerism in general makes for a delightful weekend. I do love to shop.
Best idea for a couples trip
I don't think it matters! I mean, we went to the Pennsylvania Grand Canyon once and had a good time. We also drove across the country (twice), plus Canada. Any place can be an experience.


Best vacation on the cheap
I don't really have a good answer to this one. All of our vacations end up costing 4 arms and 4 legs because we live in Alaska and a plane ticket out of here is like $800 per person. (We refer to our 3 days in L.A. as "the $2,000 weekend".) It doesn't matter if you're going to Seattle or to Florida. You ain't gettin' out this icebox on the cheap.
However, if you want a cheap vacation, I recommend you don't come here (to Alaska). Everything costs more, and the prettier the area, the more it costs. Seriously. Don't do it. When we do go on vacation elsewhere, we're always astounded at how cheap everything is.
Place you most want to visit
We've got to make it over to Europe. And I'm determined to get to Hawaii before our time in Alaska is up. I just despise flying, so good luck to me on making it to Europe..
Vacation/Travel necessities
Contact solution, chapstick, facewash, toothbrush. Phone, phone charger. If there's an airport wait involved, a book/iPad. Sunglasses.
As long as I can comfortably wash my face, brush my teeth, and take my contacts out, I'm okay. (I've been known to brush my teeth at connecting airports.)
Onto
Sunday Funnies with Kara at All in a Row(e)
...
I am terrified. Absolutely terrified.
This one has been floating around for a couple of weeks. But I love it. If you're not reading
Suri's Burn Book
, what's wrong with you? Just kidding. No, really. Get on it.
Maybe you're talented, Chris Brown. But you're still an asshat. People have the right to tell the truth about you. You've given up your right not to be made fun of. Congrats on that.
And, just for you, KStew....
All Pins can be found on
my Pinterest page
.