It's time for Week #2 of the Sunday Social! Link up to Ashley and Neely if you want in on it!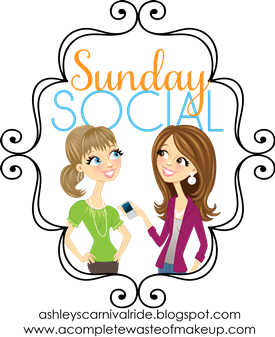 Favorite movie of all time?
I've always loved
Gone with the Wind
. But really? I'd much rather watch a t.v. series over and over than watch the same two hour movie over and over. I do rather enjoy anything with Ryan Gosling.
The Reader
is good.
Inglourious Basterds
.
Law Abiding Citizen
,
Taken
. Movies that have surprises and twists and turns you don't see coming.
Favorite movie quote?
"You probably heard we ain't in the prisoner-takin' business. We in the killin' Nazi business. And cousin, business is a-boomin."
-Lt. Aldo Raine (Brad Pitt),
Inglourious Basterds
Best movie to watch for a girls night in?
Ha. I
don't do chick flicks
. However, I admit that I adore
Love Actually
. So if it was the Christmas season, that'd be my pick. Otherwise...well, maybe
Bridesmaids
.
Best breakup movie?
Again, not my thing. Last time I went through a break-up, I ended up watching every single episode of
America's Next Top Mode
l...while eating bags of mini Hershey bars.
Favorite celeb eye candy?
Any man from
True Blood
. And Ryan Gosling (the answer is
always
Ryan Gosling)
Which movie stars closet would you want to raid?
She's not a movie star, but Kate Middleton. For sure.
Next up, Sunday Funnies!
Kara @All in a Row(e) must be a genius because this is such a great link-up. She's also on vacation right now and I did a guest post with a recipe for Cake Pops the other day.
You can catch it here.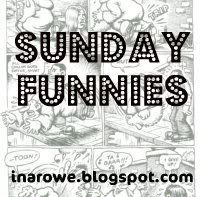 We can dream, right? I hate that kid.
I whole-heartedly embrace the abs part and the baking part. We'll have to discuss the job, the knitting, and the crafting.
Amen! I cannot be the only person who doesn't like to go camping. Anyone else like me out there?


So, until tomorrow..when I delight you with a recipe for Healthy Banana Bread...